Building Healthcare Success from the Ground up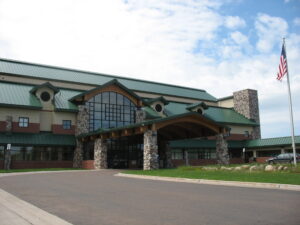 Title: Portage Health Location: Hancock, Michigan Postal code: 49930 Phase: complete Delivery method: Construction Management Budget: $22,000,000 Size: 116000.0 Construction of this
Read More >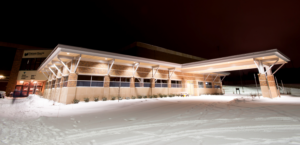 Healthcare Industry Construction
At Moyle Inc., we understand that every healthcare project is unique and brings its own set of challenges. We are well versed in those complexities, such as HIPPA regulations, patient management, specialty labs, medical equipment, hospital protocols, infection control procedures and interim life safety measures. Whether it is a hospital, medical clinic, or physician's office, we will work with you, your staff, and industry specialists to provide the solutions you need.
With Moyle you can count on:
Complete project coordination
Extensive experience as real estate developers
Multiple properties available for development throughout Michigan's Upper Peninsula
Financing
Build To Suit Leaseback
Fast track schedules
Schedule and budget adherence
Quality built and value-driven healthcare projects
Green Building initiatives and Sustainable Construction
From new construction to renovation, we will work with you to assure your facility will aesthetically and operationally meet your requirements.
Our project scope includes:
Medical & Rehabilitation Clinics
Physician & Surgeon Offices
Senior & Assisted Living
Medical Group Offices
Chiropractic Offices
Optometry Offices
Dental Offices
Hospitals
Moyle Healthcare Leaseback Program
In the complex economic environment of today's business world, ownership of facilities is not always a prudent method of operation. We have developed our Moyle Healthcare Leaseback Program to help medical professionals build the facilities they need while preserving capital for operation and other expenses and reducing financial risks associated with ownership. Our program provides: 
Property procurement…obtained by Moyle Real Estate in conjunction with your company's needs.
Project design…coordinated with space requirements and financial conditions to insure your business pro forma restraints are met.
Project construction…administered through Moyle Construction to meet your expectations.
Leaseback…coordinated through Moyle Real Estate & Development.
Sale Leaseback…ownership terms tailored to your specific conditions to also include the Option to Purchase if desired.