Building Your Dreams From The Ground Up
Commercial construction and property developers who partner with you from dream to reality.
Moyle Companies is a full-service engineering, construction services, and real estate development company located in Houghton, Michigan. We are the region's leaders in design-build, and we will mold our project delivery to best fit the needs of our customers.  We have a passion for helping you make the design in your mind a reality.
Since 1976, Moyle Construction has had one goal—to continually provide better building services and solutions to our customers in the Upper Peninsula of Michigan and Northern Wisconsin. We have experienced change and growth over the past three decades as we have gathered a team of dedicated professionals; however our core has remained our family's tradition of honesty and integrity. After all, our name is on every project.
UP + WI Properties
Moyle owns many properties throughout the Upper Peninsula and Northern Wisconsin with over 650,000 square feet in leased commercial space.
Over 45 Years in Business
We have been a leader in building the U.P. for over 45 years.
Our Construction Employees
We employ the best tradesmen in the business. With the ability to perform the most technical projects.
$800M Completed Projects
Moyle has completed over $800,000,000 in construction projects throughout the Upper Peninsula of Michigan and Northern Wisconsin.
Construction Delivery Methods
Quality construction and timely project completion for over 45 years.
We apply modern management techniques to assure our clients with strong leadership on a wide range of projects. This makes the construction process easy for our clients at a competitive cost, delivering real value.
The depth of our services gives our clients access to the most current and innovative construction solutions and technology. Because we truly understand the owner's perspective, we are able to recognize the critical components required for a successful project that will be completed as accurately, efficiently, and economically as possible, with minimal project disruption and delays.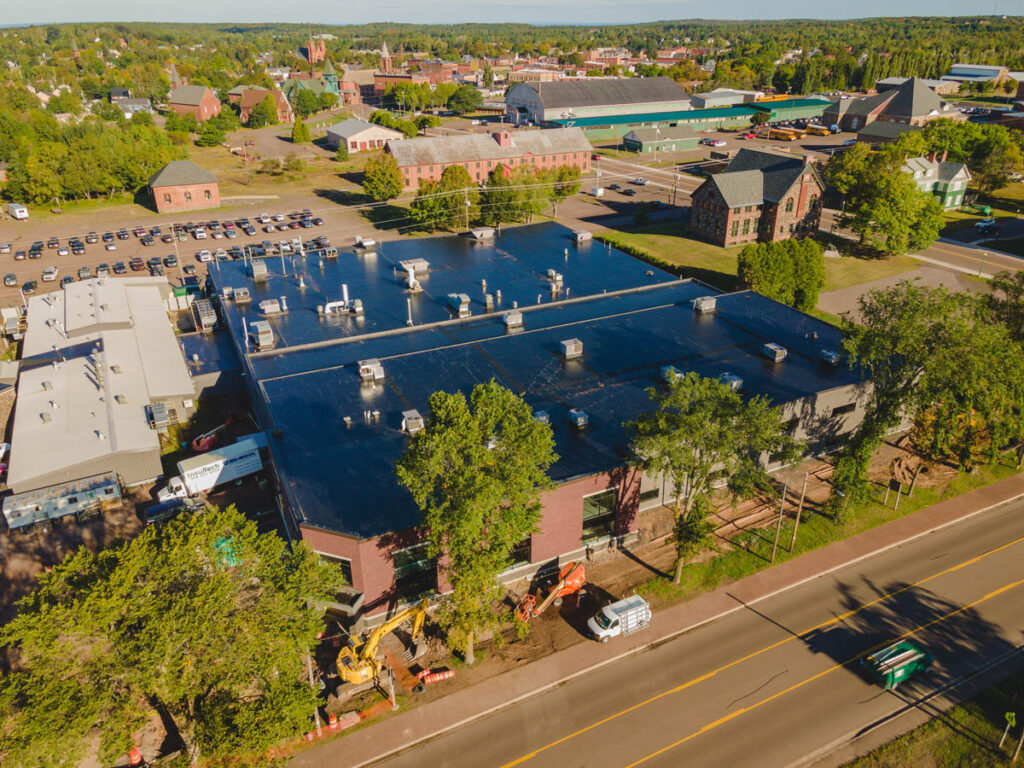 We design and build your project from the ground up. This provides one source of accountability while optimizing cost, schedules, and quality.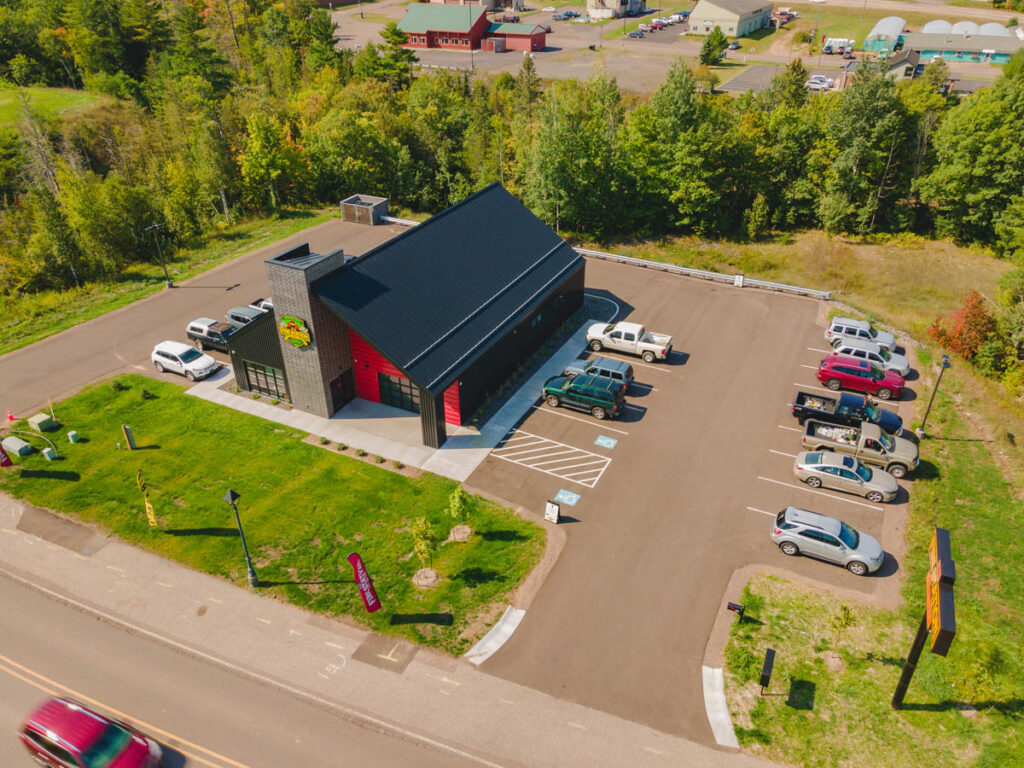 We manage your project from pre-design planning through complete construction, coordinating suppliers and contractors for a successful build.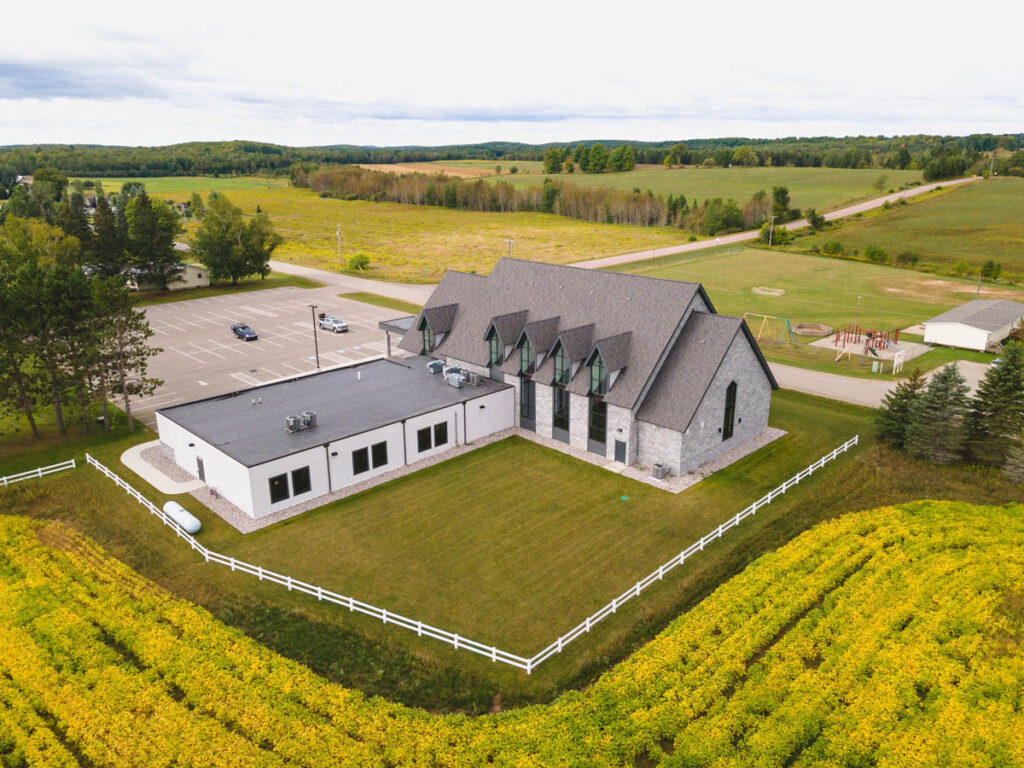 We are supplied with your complete project design plans and contracted by the owner/developer for self-performed construction services. 
From real estate property selection to completed construction.
At Moyle Real Estate and Development, we understand the complexities involved in business expansion or opening a new business. We have been developing around the Upper Peninsula for over three decades and know that each project is unique. Therefore, we have become experts in leasing, vacant property sales, single-use building leases, built-to-suit spaces, and lease back opportunities.
From property selection to completed construction, our team of professionals can assist in developing a variety of building projects.
Our experience allows us to serve several specialty markets.
Our Customers Are Our Greatest Partners
REL Inc.
Josh Loukus, PH.D. President
"Teaming with Moyle Inc. for our 23,000 square foot expansion delivered a world-class manufacturing facility on time and on budget for REL Inc. The management and communication on the project from conception to occupancy was excellent. We forward to teaming with Moyle Inc. in the future for all of our infrastructure needs."
Somero Enterprises, Inc.
Jesse Aho - Senior VP of Operations
"Somero has selected Moyle Construction to be our design-build partner on multiple expansion projects over the past decade. Moyle's experience, skill set, and versatility with large projects allows them to meet project timelines while producing a high-quality facility."
STENGEL HILL ARCHITECTURE
Chris Malicki, AIA, LEED AP
"It has been my great pleasure to work alongside the team at Moyle Construction on numerous successful Medical Projects throughout the Upper Peninsula. They continuously operate within the highest standards of professionalism and have shown an unwavering attention to detail to ensure that each Project is constructed with pride and craftsmanship. Their skill at maintaining clear, open lines of communication with the both the Owner and Design team have consistently generated proven results to ensure that each Project is delivered on schedule with minimal disruptions to the Facility."
Schick Enterprises, Inc. [Franchisee of Taco Bell]
Bob Schick
"Now that we are off and running again at the Marquette Taco Bell restaurant, I wanted to write you and compliment two people. First of all Tom Helminen is absolutely the best general contractor manager I have ever dealt with. He set a schedule according to my time frame and met every deadline. Every 1-2 weeks he had a very organized meeting with all the sub-contractors. Tom was always totally honest and professional. Randy Riutta is also baring none the best on-site construction superintendent I have ever dealt with. He was always Johnnie-on-the-spot. Always there to answer any and all questions anyone had. Randy was consistently pleasant, fast and accurate."
V.A. Medical Center [Hancock Michigan]
Paula Zulinski - Head Nurse
"The disruption from such a large scale project has been minimal. All parties involved have been approachable and accommodating, even when stressed! We are simply THRILLED in Hancock...with the reception area in particular, as it affords so much more privacy for both patients and staff. It is also much quieter, which is a huge plus, and our clerks have so much more room to work. Thanks to everyone for all your work!"